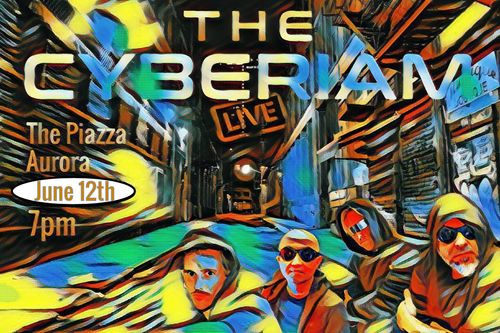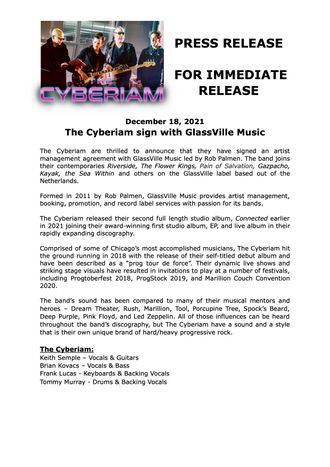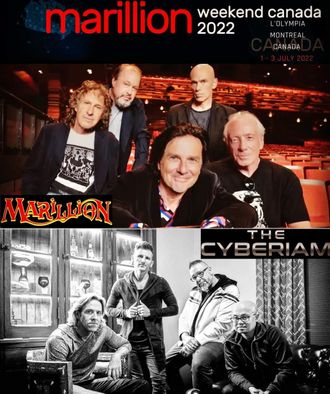 cyberiam releases 2nd full studio album "connected" . . . august 6th, 2021
The Cyberiam is proud to announce the release of their new full studio album "Connected." Available now on Bandcamp. Available worldwide on August 6th, 2021.
The album features 9 songs, with over 72 minutes of music.
With songs tackling everything from systemic racism to Oscar Wilde himself, this album is yet another aural rollercoaster, taking you through the ups and downs of emotion. 
"

Well, I can proudly shout from the highest vantage point, The Cyberiam have done it. Not just exceeded their potential, but with Connected, have in my opinion become the Ferrari of the progressive rock, prog-metal" - Stefan Hennig
— DPRP
"

Connected lives up to the high expectations of spectators all over the globe." - Edwin Van Hoof
"

the music was pretty wonderful, and I think many of us progressive rock fanatics will strongly enjoy this album. It's polished, dramatic, intelligent, and fine." - Steve Conrad
so proud of our very own Tommy Murray featured in drumhead magazine
THE CYBERIAM OPENS FOR MARILLION
Cyberiam's first year in review
THOUGHTS ON THE CYBERIAM'S PROGSTOCK 2019 PERFORMANCE
MUSIC STREET JOURNAL REVIEW
check out an ALBUM REVIEW
REVIEW BY GEOFF PENN OF PROGPLANET.COM
the cyberiam lands "artist of the month" on progrock.com
album review from Germany - www.music-newsletter.de